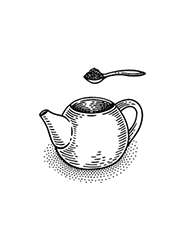 Room Service
"Wit is the salt of conversation, not the food"
– William Hazlitt
We are proud of our small, independent hotels. Our low footfall, and the absence of restaurants and bars, means that our guests can enjoy a luxuriously, secluded escape, whilst still having a vibrant and dynamic city neighbourhood outside your door.
"Breakfast is taken in bed each morning, what an inconvenience"
– Tatler
– All room service items will be delivered to the bedroom door, rather than into your room, for our guests to retrieve and enjoy.
– Our hotels are perfectly placed to experience some of London's finest restaurants. The choice whether to stay in or out is entirely yours. We have carefully selected some of our favourite local restaurants, all of which are happy to deliver.
– Our ever popular Honesty Bars will be temporarily emptied, though we will contact you prior to arrival to ensure that we always have your favourite tipple available.
– The elegant sitting rooms in each of our hotels lend themselves perfectly to social distancing. After all, privacy and seclusion is what we do.
– Our employees are receiving rigorous training on all the new protocol and procedures.
– All employees must strictly comply with the protective measures recommended by the governing agencies. The measures include hand hygiene, wearing masks if mandated, and social distancing.
– Employees will also be asked to stay home and seek medical attention if they, or someone in their household, has any COVID–19 symptoms.